Preparation of galas and jubilees
Jubilees and galas are a realm that requires sensitivity and listening skills, as they involve experiencing and celebrating history, special moments – both the beautiful ones and those full of challenges. At BluExperience, we create events that leave a lasting memory for our guests. We help tell stories through words, gestures, images, and emotions. We summarize, bringing together the past and present, and present a vision of the future, innovative concepts, and admirable solutions, all in a cohesive manner!
Galas and jubilees are always exceptional because they provide uncommon opportunities for gatherings and collective celebrations. The selection of the right agency should be based not only on the quality of the creative concept but also on a thorough understanding of the nature of the event. Particularly special occasions require the right approach. – Therefore, we do not have ready-made solutions and templates. – We approach each project individually because each brand has its own character and identity.
We will help you in choosing the right location for the event, catering, visual and musical setting. We will tell you what attractions to choose to impress your guests. We will take care of the smooth course of the evening, so that everything goes according to the previously prepared scenario. We will also take care of the technical aspects, including sound systems, lighting, and all necessary logistics.
Why is it worth celebrating company anniversaries?
Galas, banquets, and jubilees are significant events for both employees and employers. Celebrating a milestone anniversary of a company's establishment is a time that lends itself to reflection and recalling pivotal decisions that have shaped the company's current position. In such moments, special emphasis is placed on recalling the good times, highly profitable contracts, and successful projects. Company anniversaries are undoubtedly a great opportunity for employee integration, as well as for strengthening the company's position in the market. Increasingly, company anniversaries are also perceived as a leading marketing tool. Such an event, documented on a blog or social media, will undoubtedly attract new clients and business partners.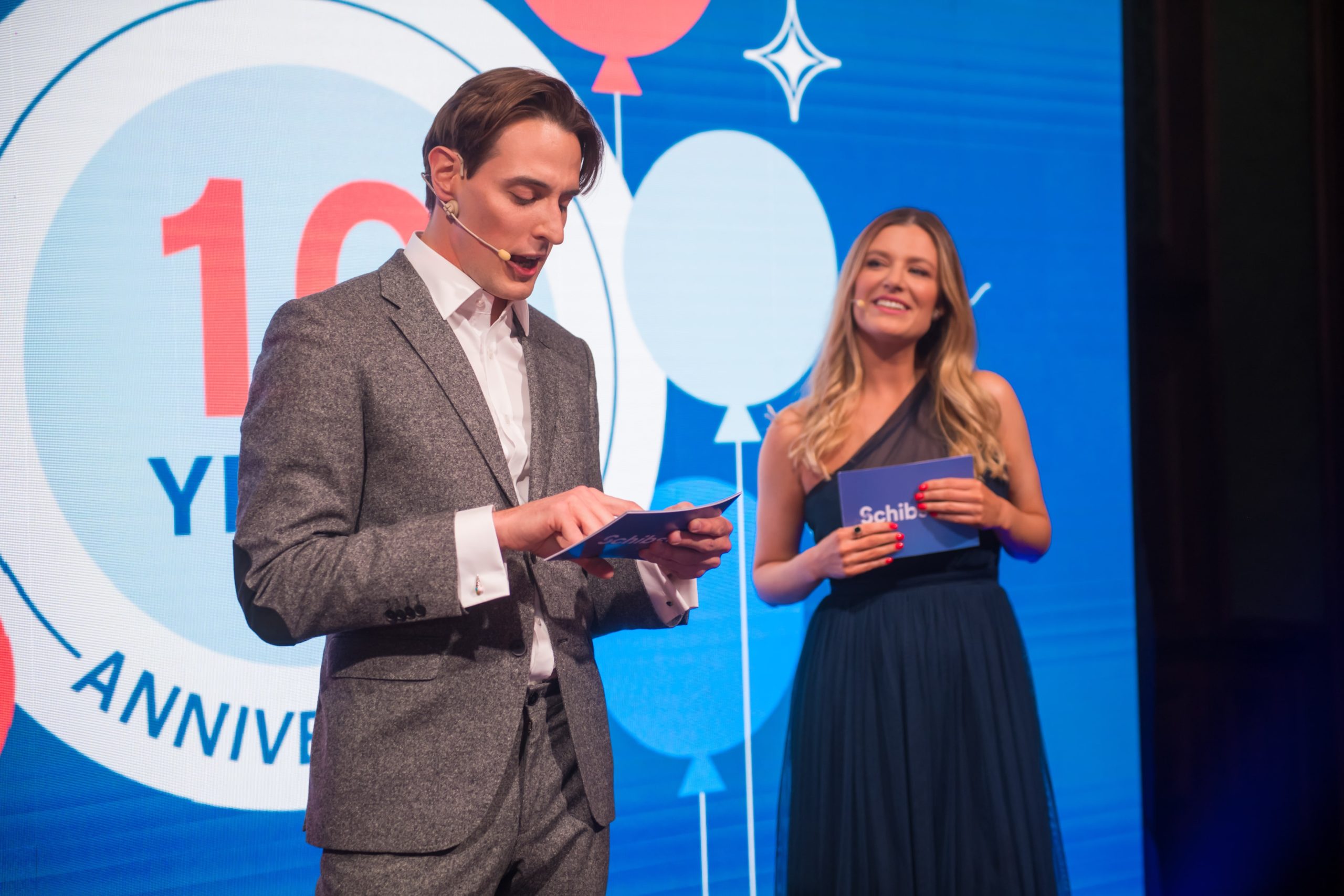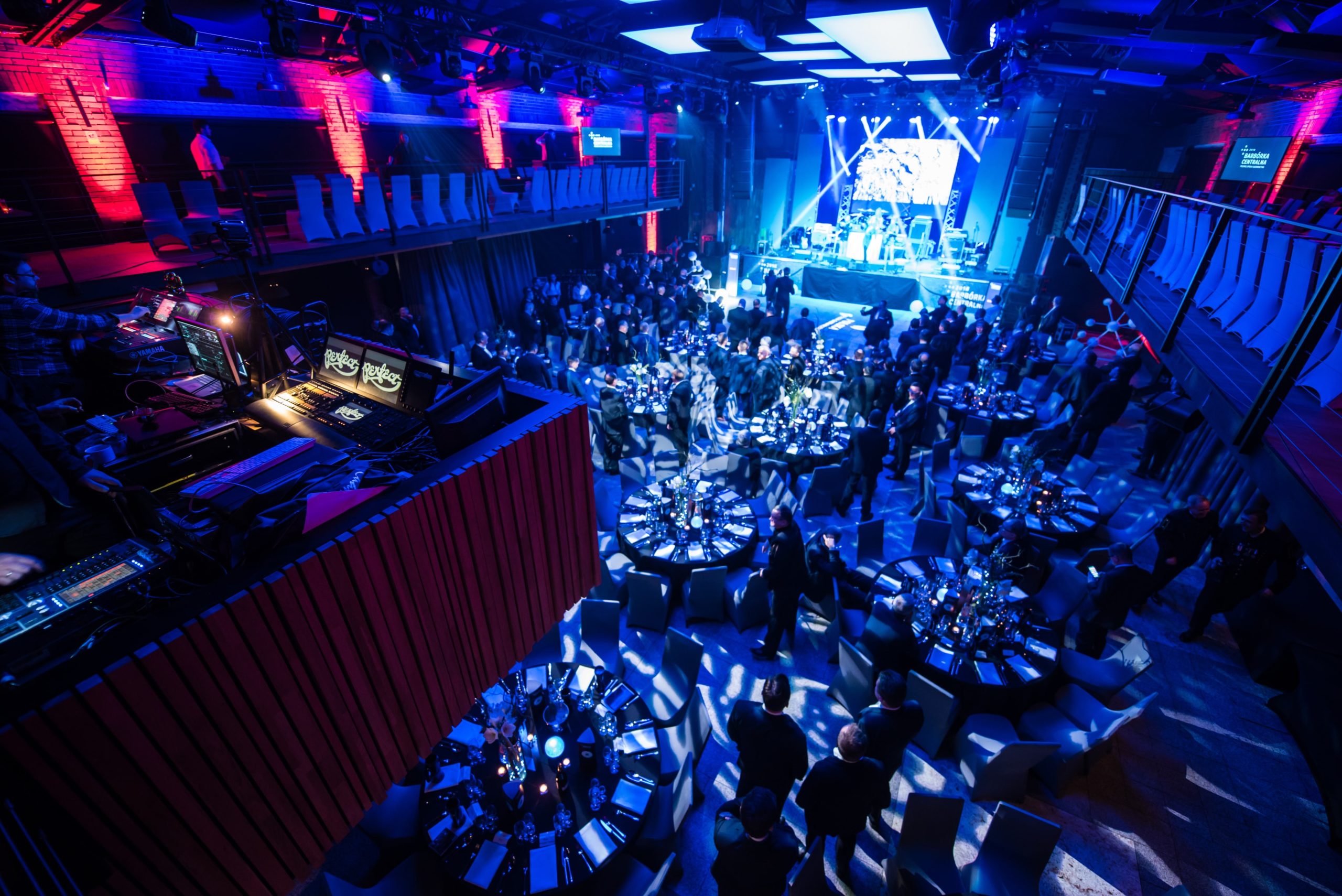 Company jubilee – how to celebrate an important event in the company?
A company anniversary is undoubtedly one of the most special corporate occasions, so it is definitely worth considering and planning it in advance. There are many ways to celebrate a company anniversary. While celebrating such a significant milestone, it is worth focusing on creating the right atmosphere that emphasizes the values and philosophy of the company, aligns with its spirit, and showcases its vision for the future. On the occasion of a company anniversary, it is worth preparing special attractions. It is precisely these attractions that make the guests remember the evening for a long time.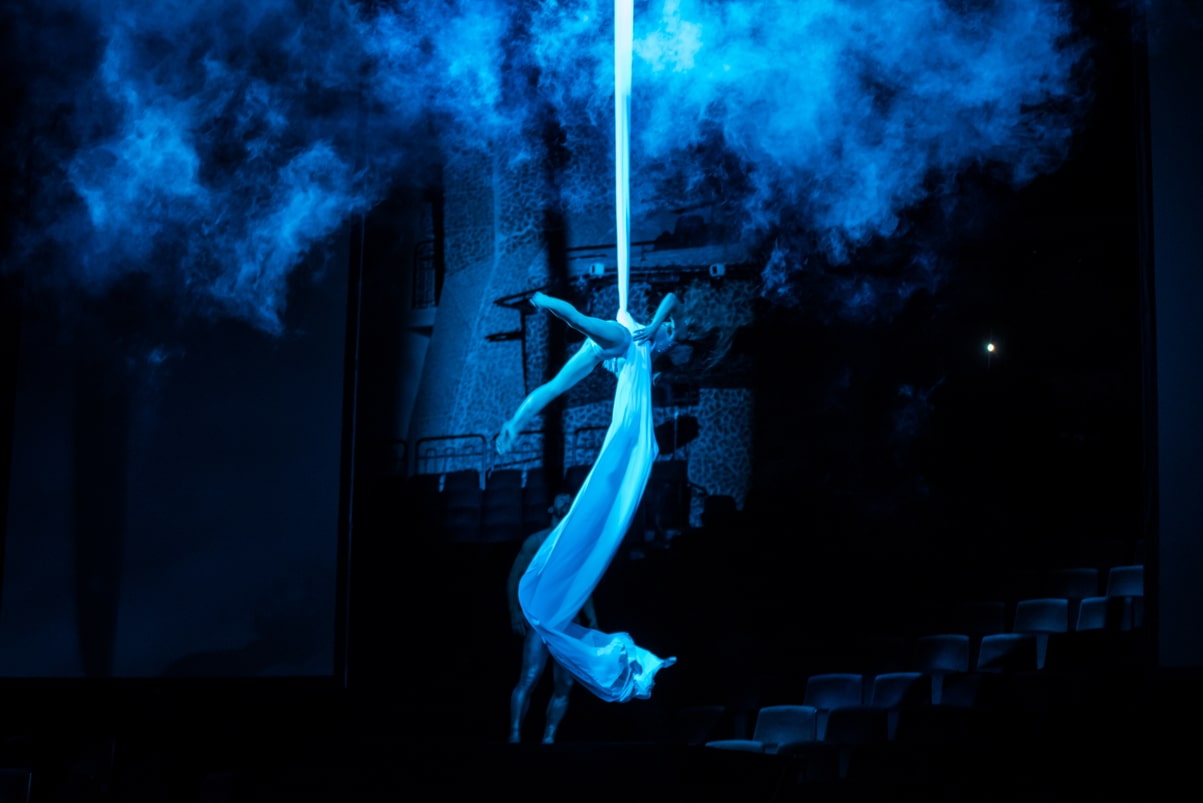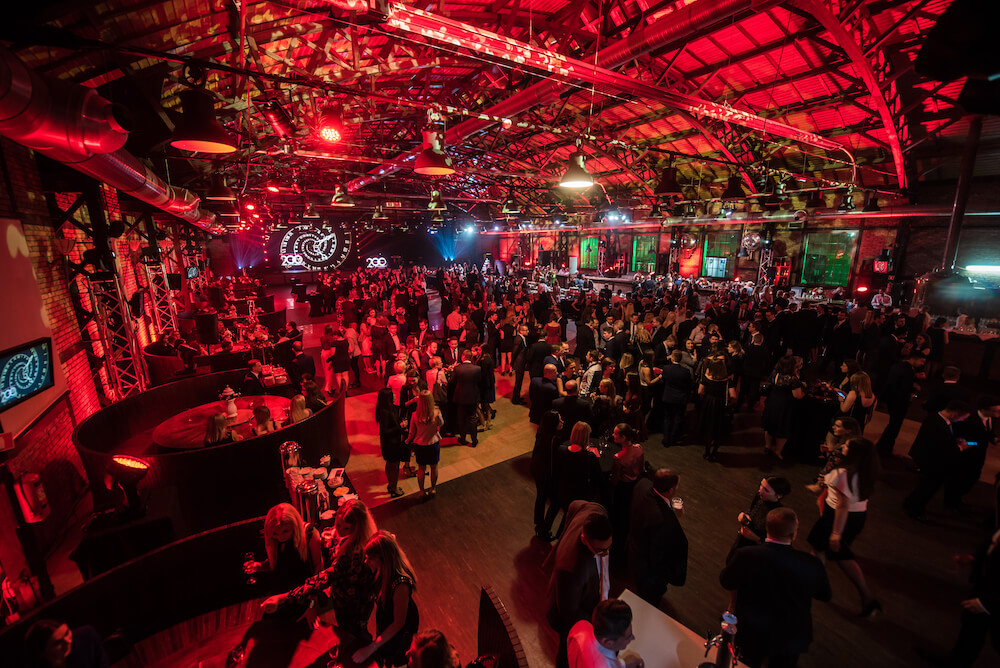 Professional organization of jubilees – from idea to execution.
Don't know how to organize a corporate event? Trust us! Organizing banquets, galas, and jubilees is our specialty. By successfully executing corporate galas, anniversaries, and jubilees for numerous Polish and international companies, we have gained invaluable experience that will ensure the success of your event as well. We understand that this event is meant to be exceptional, which is why we will ensure a fantastic atmosphere during the party and engage the guests in an extraordinary celebration. We guarantee a modern audiovisual setup, take care of lighting and sound systems, prepare all online and offline materials, and offer a unique event program. As a result, the anniversary gala can become a breakthrough in business collaboration. We will provide marketing and PR support that will capture the attention of current and future clients. We will ensure that your event receives a unique and one-of-a-kind setting and experience. We treat each project individually and tailor it to your specific needs and requirements. We specialize in comprehensive organization of both traditional events and hybrid formats, which perfectly fit into the modern reality. Our team consists of experts in organizing jubilee events and corporate galas throughout Poland. We provide professional and comprehensive organization of company jubilees and themed events.
The key to a successful celebration of any jubilee lies in the proper storytelling and sensitivity to emotions.