5 reasons why it is worth working with an event agency
By BluExperience | 29 may 2022 | event
Organizing various events such as concerts, corporate conferences, festivals, congresses, and many other important gatherings is a complex and demanding undertaking that is best entrusted to professionals.
Within event agencies, there are professionals specialized in different aspects of planning, organizing, and executing cultural, entertainment, sports, and business events. Why is it worth collaborating with an event agency? We will provide a detailed answer to this question in this article.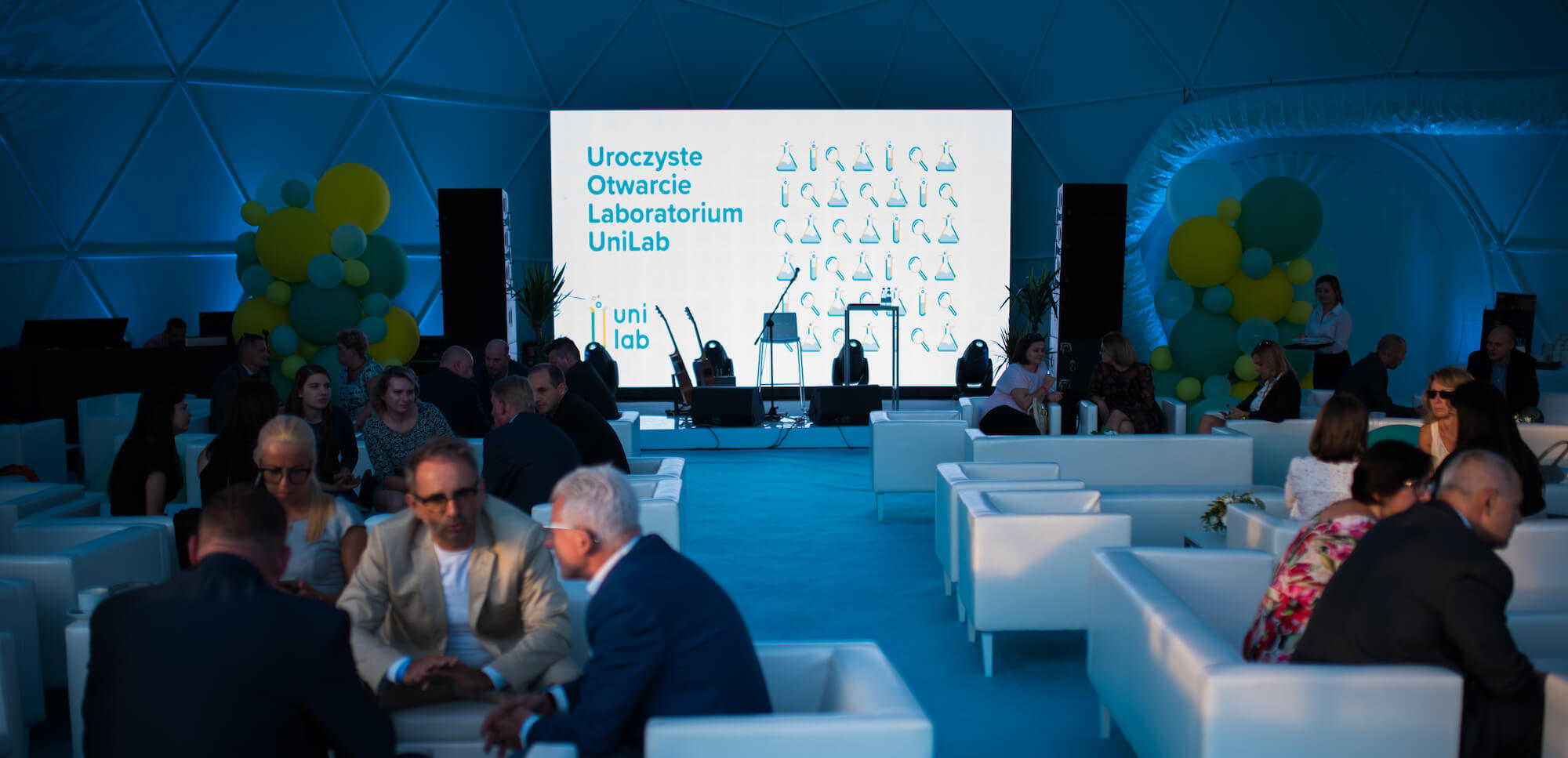 Reason 1: Collaboration with Professionals
Organizing events requires perfect coordination of multiple factors. Planning, execution, and coordination – all of these elements must seamlessly align with each other. For an outsider, navigating within the realm of the event industry can seem complicated. Whether it's a scientific conference, automotive trade show, or a family picnic, preparing for an event requires organizational skills, a good understanding of the environment, and efficient management. The client outsourcing event management doesn't always need to have knowledge in technical, logistical, and organizational matters.
However, they certainly want to have the assurance that they are entrusting these matters to capable hands and will achieve the desired outcome. Specialists employed by event agencies have gained their experience over the years, allowing them to have an in-depth understanding of how to handle event organization from start to finish. With agencies, you can rely on professionals who have an intimate knowledge of their field and take full responsibility for the event's organization. They handle both fundamental aspects such as venue selection and finer details like the type of gift participants will receive.
Customer Role? To entrust the organization, monitor the execution based on regular reports, provide positive feedback on the collaboration after the event, and return for future occasions because you don't change a winning team 🙂
Reason 2: Comprehensive Support from the Agency
Preparing for events entails a significant amount of work and stress. To create something unforgettable, it is not enough to simply choose a venue and set a date – it requires both handling technical and logistical aspects and interpersonal skills. In such a situation, the assistance of an event agency is invaluable. The range of services provided by event agencies is extensive, allowing you to benefit from comprehensive support. Event agencies often handle all areas related to event organization, from concept development to execution. Keeping in mind that the event should align with the brand's existing image and style. Thus, visual and branding consistency is maintained, both within the event itself and with the client's brand.
An additional advantage of agencies is their industry experience, often spanning several years, as is the case with BLU EXPERIENCE. This has allowed them to accumulate practical knowledge. They can provide advice, suggestions, recommendations, and also point out ideas that may sound good in theory but might not work well in practice.
Reason 3: Time and Cost Savings
When preparing large-scale events, precise planning and organization of all event elements can consume a significant amount of time. It is much more convenient to delegate these tasks to someone else, especially if you lack experience in this area. The ability to leverage the know-how of event managers not only saves time but can also result in cost savings in the long run. Collaborating with an event agency is typically invoiced, allowing you to include it as a cost in your business expenses.
When an agency takes on full event management, they often leverage their own network of suppliers and subcontractors. Among them are translators, presenters, hosts, hostess agencies, printing services, sound and lighting technicians, and many other entities. These entities have been tested, proven in practice, and are reliable. Due to the length or scale of collaboration, event agencies often offer preferential pricing. Therefore, it can be a more cost-effective solution compared to subcontracting specific service segments to other companies. Moreover, the client doesn't have to negotiate rates, track deadlines, place multiple orders, or supervise several other entities. With one agency, there is only one settlement to handle.
Reason 4: Use the knowledge and experience of the best
It is worth using the services of an event agency, especially when we do not have the appropriate knowledge or experience in organizing events. An event agency organizes events in a comprehensive manner: from developing a detailed script to creating a concept that aligns with the client's objectives, to event promotion. Event specialists and a good event manager will take care of all the substantive and technical aspects, ensuring that everything is perfectly executed. They will also provide professional guidance and advice at every stage of the process. Event agencies have experience in organizing various types of events. The longer an agency has been operating in the market, the more likely it is to provide high-quality services. Quickly, efficiently, discreetly. Agency employees do not draw attention to themselves or showcase their commitment, allowing the full recognition for the professionalism of the organization to be attributed to the client.
Reason 5: Creativity and a fresh point of view
If we decide to organize an event, we certainly want it to go flawlessly and ensure that our audience is satisfied. The starting point is always a thorough analysis of the client's needs, taking into account the preferences and behavioral patterns of the event participants.
Based on this information, the agency will prepare a creative concept that starts with an original event idea, followed by a strategy for its implementation, and ultimately the execution of the event. Sometimes, the client already has a concept and a proven event organization model that works in practice. In such cases, the role of the agency is to provide the necessary support in executing the client's concept, while still offering their own suggestions if they can enhance processes or introduce more innovative solutions.
Summary – why it is worth hiring an event agency
The above-mentioned advantages of engaging the agency in the implementation of the event are indisputable. Each of them leads to the final conclusion that the role of the agency is simply to take responsibility for the implementation of the event at the highest level. It is not an easy task, and experience in this industry is one of the key elements of success. The organizer has an equally important task – to develop the idea and purpose of the event. This vision must then be translated into actions for which the organizer may simply not have the time or practical knowledge. The involvement of a professional event agency means that the concept of the organizer will become a reality. Looking at the overall comparison between hiring an event agency and organizing an event independently, we can see lower costs, greater expertise, and most importantly, peace of mind knowing that everything is in the hands of professionals and the desired outcome will be precisely as the organizer envisioned.